Experience
The Landing At Estes Park
The Landing is located just outside the main entrance to Rocky Mountain National Park. We offer our guests simplified luxury with designer finishes, stunning access to nature, and warm Rocky Mountain hospitality. We accept individual lodging reservations up to 6 months prior and group events up to 24 months prior.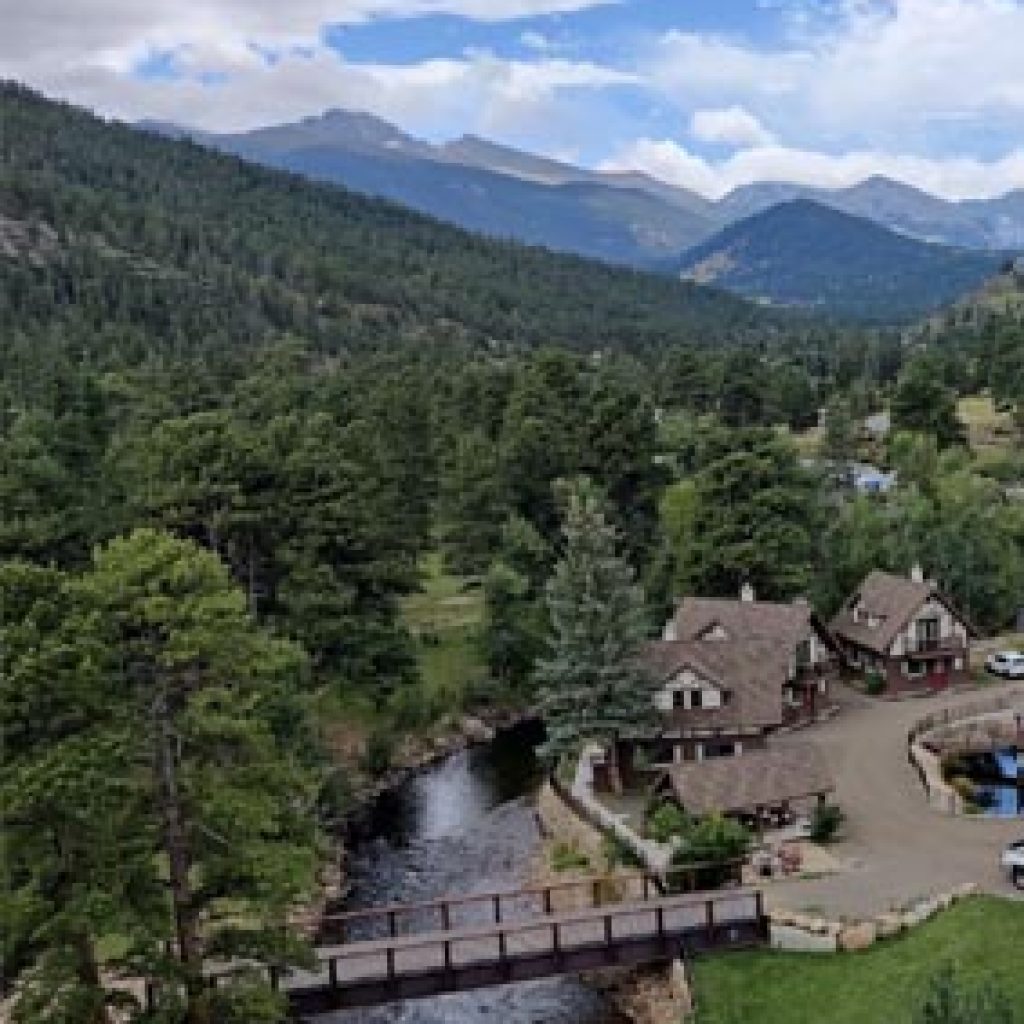 Locally Owned
Riverside Retreat & Event Venue
The Landing at Estes Park reflects the beauty of the natural world through stone fireplaces, handcrafted hickory furniture, and early American artwork. Whether you seek romance, a space to gather with a special group, or relaxation amidst breathtaking scenery – this gem awaits you!
Landing
The Landing is an open, airy hotel nestled along the banks of a river. Our riverfront cabins and villas are set apart, our king suites each open to the outdoors, and many of our units boast private balconies. This is a property which offers wandering space and quiet places to sit and enjoy the sounds of the river, fresh mountain air, and natural surroundings.
We do not allow pets or BBQs. No elevators onsite.
Our lodging tax rate is only 9.2% as opposed to the 14.2% tax rate found elsewhere in the Estes Valley.
Ready to start
Booking?
See the latest pricing and choose your dates here.
Siobhan Nelson
November 5, 2023
It was the perfect setting for the wedding of our dreams! Jen and the rest of the staff went above and beyond to make the weekend perfect! For a very reasonable price, we were able to have the most beautiful spots for pictures, ceremony, cocktail hour and reception. Having the opportunity for our friends and family stay at the facility for the night before and of the wedding was such a bonus, it was so fun having everyone in one spot. I couldn't say better things about my experience at The Landing and would recommend it to anyone
Nathan Gray
November 2, 2023
My wife and I were married at The Landing and it was spectacular. It was the only place in Estes where we could even receive information after inquiring without waiting for an appointment or sitting on hold. They were immediately and consistently helpful and attentive, even when we were not booked with them yet. They were on top of everything, communicative, punctual, and friendly throughout every interaction and the day of the wedding. They exceeded high standards and expectations.
Laura Burns
October 30, 2023
My husband and I held our wedding at The Landing October 2023, and it was a wonderful experience from start to finish. Jen was our main point of contact, and was so joyful and helpful from our very first email interaction and tour of the venue to the day after our wedding day. She was always quick to answer questions or provide feedback, and was a true pleasure to work with. Beyond Jen, the whole staff at The Landing was so kind and accommodating, helping our guests feel comfortable and making sure everything went smoothly on our wedding day (even finding baskets from throughout the property after our florist forgot to send them for the flower girls!). The venue itself is spectacular. The scenery is incredible, especially with the ceremony site along the water (hard to find in Colorado!) and the experience of having our friends and family in one place, with no other guests, was incredibly special. For wedding parties that can't all fit at The Landing, there are plenty of other accommodations nearby, so it still felt like the whole party was there. From the fire pits outside, to the fire in the reception hall and in hotel rooms, to the yard games, compact property making it easy to get from one place to another, and the river rushing nearby, it was a comfortable, cozy, inviting atmosphere, which is exactly what we were looking for. Having our wedding at The Landing meant we had a whole wedding weekend without ever having to leave the property, and our guests raved about the venue, with some saying they felt like they were staying in a magical Smurf Village. We cannot recommend The Landing highly enough; it will always be a special place for us! Photo credit: Mariana Ziegler Photography.
Paige Lambert
October 14, 2023
We chose the Landing to host our wedding, and I cannot recommend it highly enough! The property is stunning, the event hall is elegant, and the rooms are peaceful and cozy. Jen, Jay and their team are truly wonderful partners and valuable assets in the daunting wedding-planning process. They always responded to our questions quickly and with kindness, empathy, and integrity. Our wedding was fun for many reasons, but my favorite part was getting to fill all the beautiful rooms at the Landing with our 35(ish) closest friends and family. It was a special weekend! Highly recommend!
Emily Schleich
October 14, 2023
The Landing at Estes Park is truly incredible. We booked the location for our wedding and enjoyed the entire weekend with our friends and family. We could not have asked for better costumer service from the staff- they are so kind and took the time to get to know us and our guests. The views at The Landing are incredible either just for a hotel stay or an incredible wedding weekend. The rooms were very clean, updated, and had everything we needed for an enjoyable weekend.
Bailey Ogle
September 10, 2023
We held our wedding here and it was perfect! Location and the team are amazing, couldn't recommend this place enough!
Gabriella Fier
September 5, 2023
We booked the Landing for our wedding in August and it was our best decision! We knew from the start that we wanted to share the best of Colorado with our family and friends and the Landing was the perfect location. From the very start, we were blown away with the attentiveness of the owners and staff to every detail- both in the on-site cabins/guest rooms and execution of a fantastic event. The venue features a beautiful reception space, stunning ceremony location that backs up to the Big Thompson river, and an expansive back deck with views of the mountains. Jen made sure every detail was taken care of and that we were prepared for both our welcome dinner and wedding. She worked with our vendors to make our vision come to life. There was never any confusion on expectations or communication and Jen made sure we felt supported and excited for our big weekend. The rooms were immaculate and every detail thought through. The entire staff made sure we had what we needed throughout the weekend, even providing coffee for our guests the day after the wedding. It was an absolute dream to have our family and friends stay with us on site, allowing everyone to relax and enjoy themselves all weekend. Everyone was able to get ready for the events on the property and didn't have to worry about how they are getting home. The remaining guests stayed in lodging nearby, of which there are many options as well. We cannot recommend this place highly enough!! It was our favorite choice that we made during wedding planning!
martha hershey
September 2, 2023
Really pretty setting. We stayed in a king suite which was spacious and very comfortable. There are close restaurants and downtown is just a few minutes away. We had a wonderful stay!
Steve Eisenhart
August 15, 2023
Excellent stay for a few nights last month. Room was super clean, comfortable, and quiet. Texts daily to make sure everything was good or if we needed something in the room. Excellent value compared to others in the area too.
All About Estes Park
Local Events & Things To Do
Estes Park is filled with a wide variety of things to do. From shopping downtown Estes Park, to driving Trail Ridge Road, to hiking in Rocky Mountain National Park. Don't forget to secure your Timed Entry Pass for a National Park visit (click on the bugling elk, below).
What To Do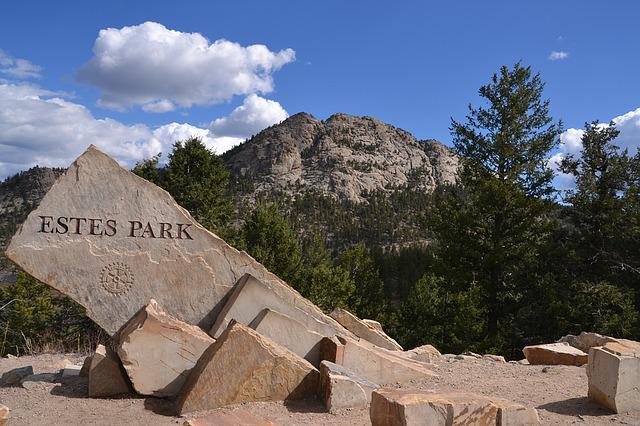 Are you looking for the best things to do in Estes Park? Visit the main Estes Park tourism website for the most up-to-date info on what to do during your stay in Estes Park.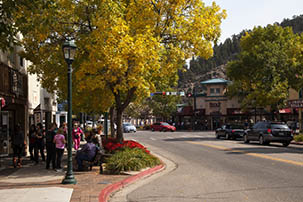 Estes Park has a variety of restaurants to suit everyone's taste. Walk downtown Estes Park and enjoy everything from outdoor pubs to fine indoor dining with a view!
This is one of the biggest attractions for Estes Park. It has something for everybody! Take a scenic drive on Trail Ridge Road, view majestic elk in the meadows, hike to your heart's content, and fish in crystal clear waters.